Meet
Our Team
Below is a list of all of the awesome people that work tirelessly to provide you with the best possible Hytale Hosting experience out there today! Each individual listed here is either a founder or full time paid employee at Hytale Hosting. As we continue to grow, we remain determined to build a company that represents the world that we live and play in, and we'd love your help! Want to the chance to work with some truly incredible people building something that will impact millions of Hytale players? Check out our Job Openings!
Pearson created Hytale Hosting in April of 2018 shortly after launching Hytale Hub in response to the unveiling of Hypixel Studios' brand new game - Hytale. Together, he and the rest of the Hytale Hosting Team are determined to deliver the best hosting experience for Hytale players at the most affordable prices.
Website Design
Entrepreneurship
Community Management
Nicholas T.
Chief Technical Officer
Nicholas manages all infrastructural components of Hytale Hosting, from front and back end web development, to system administration and site security monitoring.
Programming & Development
Playing Soccer
Playing Apex Legends
Isaac G.
Operations Director
Isaac is a programming veteran with many years of experience working for multiple Fortune 500 companies. He oversees the daily operations here at Hytale Hosting and works tirelessly to ensure that our servers are online, and running flawlessly 24/7.
Programming & Development
Creating new startups
Playing Minecraft
Noah R.
Customer Support Manager
Noah has been involved in several projects working together in hand with Pearson during his online career. Having also helped jumpstart Hytale Hosting, he is the social butterfly of our team. He enjoys working hands on with customers in need of support or assistance. If he's not lurking in our live chat, you can rest assured that he's busy responding to support tickets from clients just like you!
Playing Video Games
Socializing with friends
Studying Law & History
Easton S.
Operations Engineer
Coming soon!
Website Design & Development
Playing CS:GO
Gambling cryptocurrency
Peter N.
Support Specialist
Coming soon!
Community Management
Playing Video Games
Discord Bot Development
David M.
Support Specialist
Coming soon!
Playing Minecraft
Socializing on Discord
Brainstorming new ideas
Frequently
Asked Questions
---
Below is a list of some of the most frequently asked questions we receive from clients. For more in-depth tutorials and guides, please be sure to check out our Knowledgebase. Alternatively, you can also submit a Support Ticket any time.
Q:
What hardware do your servers use?
CPUs: Dual Intel Xeon E5-2600 Series
RAM: DDR4 ECC
HD: Samsung 860 Series
Uplink: 1 GBps Network Speed
OS: Ubuntu 64-Bit
DDoS Protection: 300 GBps Threat Mitigation

Q:
Where are your data centers located?
Locations:
New York City, New York
Montreal, Quebec
Los Angeles, California
Frankfurt, Germany
Warsaw, Poland
Paris, France
Miami, Florida
Singapore, South East Asia
Sydney, Australia

Q:
How do I contact support?
Our support team is available 24/7 and is dedicated towards ensuring that your experience here at HytaleHosting.org is an amazing, and unforgettable one.
Need assistance? Access our live chat or open a support ticket. We're available 24/7 and eager to get in touch with you!
Submit Ticket
Q:
When will my server be ready?
Your server will be instantly set up and ready to go immediately after payment is received and verified. Your server's IP as well as your control panel login information will be emailed directly to you.
Q:
I ordered a server, but haven't received an email yet. What do I do?
Be sure to check your email's promotions and spam folders for an email from Hytale Hosting titled: "Welcome to Hytale Hosting - Setup Guide".
Q:
Can payments be made automatically?
Of course! We make things easy for you by offering subscription-based services so that you never have to worry about remembering to pay. Subscriptions can be cancelled whenever you wish.
Q:
Can I change my server hosting package?
Yes! You can instantly upgrade or downgrade whenever you'd like. Check out this guide from our knowledgebase for assistance with upgrading/downgrading your server.
Q:
How do I cancel my server?
You can easily cancel at any time. However, we'd love to assist beforehand, so feel free to submit a ticket if you need any help. If not, then please refer to our How to Cancel Your Server guide.
Q:
What is your refund policy?
We offer a full refund within 10 days of your first purchase. However, Dedicated server purchases are not eligible for refunds. The usage of certain promo codes may also make your purchase not eligible for refund. Automatic payments can be refunded in their entirety on the renewal date, or 50% within 7 days after the renewal date.
Q:
What happens if I don't pay for my server?
Servers which have not been paid for are switched off 3 days after the lapsed renewal date. The server will then remain in a suspended state for up to 30 additional days unless paid for. If payment is not received after this time, the server and all of its files will be erased.
Q:
Can I install a mod not listed on your site?
Yes! You can manually upload and install any mod you desire. Alternatively, you can contact a member of our support team for assistance. Please check out our guide for modpack installations here.
Q:
Can I manage my mod's files?
Absolutely! We provide you with full access to all of the files stored on your server. You can easily upload and manage files directly from your control panel, or from any other third party FTP client, such as Filezilla.
Q:
Can I adjust my server's location?
Of course! You can migrate your server to a different location at any time. Simply submit a ticket to our Support Team. Please bear in mind that migrating your server will change your server's IP address.
Q:
Do you provide a MySQL database?
Yes! Complimentary SQL databases are included with all of our packages. Please refer to our guide on Setting up MySQL for further assistance.
Q:
What kind of control panel do you provide?
We provide a completely custom panel similar to Multicraft which allows you to access full control over your server directly from your browser. With our panel, you'll be able to manage your command console, upload and configure files, install different server types, and much more!
Q:
Do you offer Partnerships?
Absolutely! We're always eager to work with new people, and are looking forward to getting involved with brand new Hytale communities. Please refer to our Partners page for more information on how to apply.
Q:
Do you have an Affiliate Program?
Yes! Our dynamic system allows you to choose between 15% recurring monthly commissions on every sale via direct payouts, or 30% commissions via website credits which can be used to cover your own hosting expenses! Please refer to our Referral page for more information on how to setup your account.
Current
Job Openings
Hytale Hosting is seeking to become the number one game and web server hosting provider for Hytale server owners looking to stake their claim in the brand new Hypixel Studios game - Hytale.

Hytale Hosting is a fast growing, energetically-ran company with endorsement from some of the most prominent figures in the Hytale community. We are supported by a team of enthusiastic and talented individuals that collaborate and contribute remotely from all over the world. That said, we are always searching for new talented and motivated individuals looking to join our ranks, and become a part of the Hytale Hosting Team!

At Hytale Hosting, we are committed towards creating the best possible hosting experience for Hytale players, and server owners. We've made it our mission to constantly improve, and innovate upon old ideas in order to ensure that we are providing the Hytale community with all the resources necessary in order to enhance their servers to the greatest extent possible. We are also dedicated towards providing customers with the most personalized support available.
So, want to be a part of the company pioneering the way forwards for community servers in Hytale?

Open
Positions
---
Support
General Support Representative (Entry Level)
Technical Support Representative (Advanced Level)
Billing Support Representative (Advanced Level)
Development
Management
Our
Network
We offer a variety of different hosting locations at several data centers across four separate continents in order to ensure that both you and your players can enjoy the best experience possible. Our Network is supported by several global hosting giants and renowned industry experts with decades of proven experience in network quality, reliability, and efficiency. Our state-of-the-art data centers provide excellent and environmentally-friendly infrastructure monitored 24/7 by on-site technicians. Multi-redundant network connections also guarantee that your Hytale server(s) will experience 99.99% uptime.
North America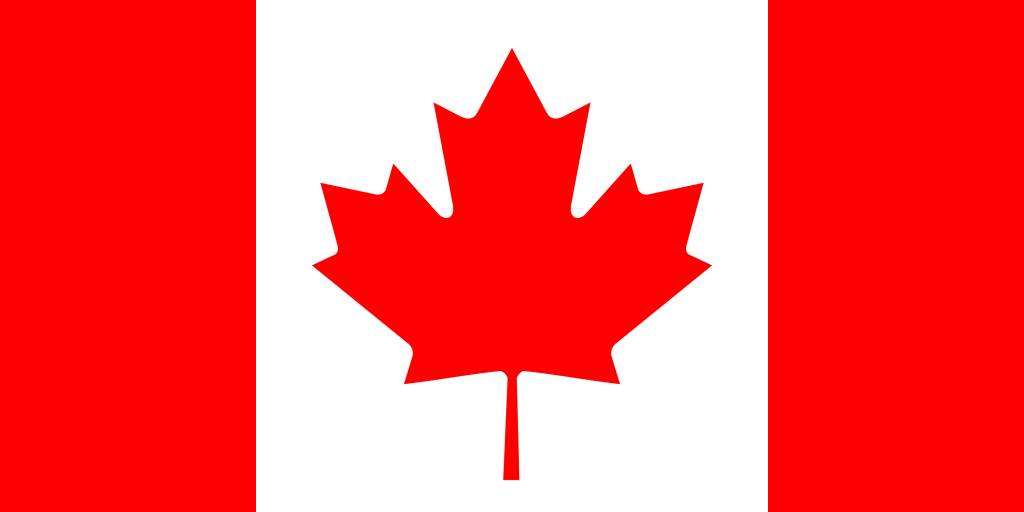 Montreal, Quebec
Los Angeles, California
New York City, New York
Miami, Florida
Europe
Frankfurt, Germany
Warsaw, Poland
Paris, France
Asia
Singapore
Oceania
Sydney, Australia
Service
Level Agreement
---
A BRIEF INTRODUCTION
At Hytale Hosting, one of our highest priorities is ensuring that every client's Hytale server remains online, and accessible as often as possible. We understand how crucial it is for game servers to maintain maximum availability, which is why we provide an SLA (Service Level Agreement) to cover our clients in the event of a service disruption.
We go to extensive measures to prevent our clients from experiencing unnecessary downtime or server outages, but sometimes unexpected issues arise.
The following services are covered by our Service Level Agreement: Hytale Server Hosting, Web Server Hosting, Dedicated Server Hosting
SLA COVERAGE
Our SLA only applies to the following types of interruptions:
Network - We guarantee 99.99% network availability to all applicable services. If at any time our service does not maintain this agreement for 5 consecutive minutes, the affected service will be covered by our SLA. Coverage exemptions include scheduled maintenance, personal ISP network outages, or personal network attacks such as a DDoS or other malicious occurrence.
Hardware - We guarantee our physical machines will be able to provide 99.99% uptime during any given month. In the event that one or more hardware components fail, server downtime will be measured after 4 hours from the initial report via either our internal reporting system or the first communication received through /chat/email from a customer. This 4 hour window will give our partner datacenters time to identify, diagnose, and replace any failed hardware within a reasonable amount of time.
Denial of Service Attack (DoS/DDoS) - We guarantee total protection against all types of Denial of Service attacks. If we are unable effectively to mitigate a denial of service attack for more than 5 consecutive minutes, the affected service will be covered by our SLA.
SLA LIMITATIONS & EXEMPTIONS
Our SLA does not apply under the following circumstances.
Scheduled Maintenance - From time to time, we will need to performance routine maintenance on various aspects of our network, including server and hardware infrastructure. This may result in temporary downtime. We will always announce all planned maintenance in advance via email, push notifications, and/or in the announcements section of the client area on our website.
Third Party Software error/failures - Certain Software is not within the scope of our service. Therefore we do not cover errors, crashes or any other service interruptions caused by third party software. This includes faulty mod(s), configuration errors, etc. associated with files uploaded from any website or location outside of HytaleHosting.org.
Interruptions caused by the client - We do not cover issues caused by the client which may arise as a result of installing third-party files and/or software or custom scripts/configurations.
Exceeding allocated resources - Interruptions caused due to the affected service using more resources than available are not covered. To mitigate such a problem, you will need to upgrade your server(s).
Circumstances outside of our control - Natural disasters, political/social crises, or any other major/unpreventable and sudden event that is beyond our scope of influence will not be covered by our SLA.
TERMS & REGULATIONS
In order to receive compensation, the client must adhere to & acknowledge the following terms:
This SLA is only valid for direct clients of Hytale Hosting. Hytale Hosting is not liable for downtime caused by any reseller of it's services.
For every minute of downtime, Hytale Hosting will provide an equivalent extension to the affected service, rounded up to the nearest day.
All SLA claims will be investigated. The outcome of such claims will be decided at the sole discretion of Hytale Hosting.
To receive service compensation, the client must create an SLA claim via support ticket from their authorised client account.
Any SLA claims we deem to be fraudulent will be rejected.
SLA claims must be submitted within one week (seven days) of the outage.
We deserve the right to deny SLA claims if we believe the client has purposely attempted to cause a service disruption to claim against our SLA (e.g: if we believe the client was involved in initiating a denial of service attack against their own service).
SLA POLICY CHANGES
Hytale Hosting reserves the right to amend or adjust the terms of our SLA at any time. Any changes will be reflected immediately on this page.
You are advised to review our SLA periodically for any changes. Changes to the SLA are effective when they are posted on this page.
CONTACT US
If you have any questions regarding our Service Level Agreement, please contact us:
By email: [email protected]
By visiting this page on our website: https://hytalehosting.org/gate/contact.php
On Twitter: https://twitter.com/HostingHytale
On Discord: https://discord.gg/VAUmtYn
Privacy
Policy
---
A BRIEF INTRODUCTION
This page informs you of our policies regarding the collection, use, and disclosure of personal information when you use our service(s), as well as the choices you have associated with that information. We will not use or share your personal information with anyone, and your data will be retained only to the extent necessary to comply with our own legal obligations. Your personal information is primarily used solely for the purpose of improving your own experience whilst using our service(s).
By using the Service, you agree to the collection and use of information in accordance with this policy. Unless otherwise defined in this Privacy Policy, terms used in this Privacy Policy have the same meanings as in our Terms of Service, accessible at https://hytalehosting.org/about.php#terms_service
PERSONAL INFORMATION
While using our Service(s), we may ask you to provide us with certain personally identifiable information that may be used in order to contact or identify you. Personally identifiable information may include, but is not limited to, your name, email, phone number, and/or postal address.
Any personal information you provide us with will not be given to any unaffiliated outside parties for any purpose. Your personal information is solely for use on HytaleHosting.org.
We may use your Personal Information in order to contact you with newsletters, marketing or promotional materials and other information that may be of interest to you relating to HytaleHosting or its subsidiaries or partners. You may opt out of receiving any, or all forms of these communications from us by clicking the unsubscribe link or instructions provided in any email we send.
COOKIES
Cookies are files with small amount of data, which may include an anonymous unique identifier. Cookies are sent to your browser from a web site and stored on your computer's hard drive.
We use "cookies" to collect information. You can instruct your browser to refuse all cookies or to indicate when a cookie is being sent. However, if you do not accept cookies, you may not be able to use some portions of our Service.
SECURITY
The security and privacy of your personal information is important to us. We've carefully implemented a variety of security measures to ensure that all of your personal data remains under strict lock and key so that it won't ever fall into the wrong hands.
Some user data is stored in your browser's cookies. However, under no circumstances does this data entail any sensitive or personally identifiable information (such as passwords or postal addresses).
All plaintext user-provided data is stored within our database: (username, email, address, etc). Any sensitive and/or starred out information (such as passwords) is hashed with MD-5 64 bit encryption methods and is virtually indecipherable.
We store your account password using an extremely strong, and totally custom hash function. This means that it would be wildly expensive and virtually impossible for an attacker to decipher your password, even if they gained access to the hashes.
Private information such as credit card numbers are not stored in our database and never will be. All payments are securely processed by third party providers such as Stripe and/or PayPal.
LOG DATA
We routinely collect information that your browser sends whenever you visit our website. ("Log Data"). This Log Data may include information such as your computer's Internet Protocol ("IP") address, browser type, browser version, the pages of our website that you visit, the time and date of your visit, the time spent on those pages, as well as other various statistics.
LINKS TO OTHER SITES
Our website may contain links to other sites that are not operated by us. If you click on a third party link, you will be directed to that third party's site. We strongly advise you to review the Privacy Policy of every site you visit.
We have no control over, and assume no responsibility for the content, privacy policies or practices of any third party sites or services.
CHANGES TO THIS PRIVACY POLICY
We may update our Privacy Policy from time to time. We will notify you of any changes by posting the new Privacy Policy on this page.
You are advised to review this Privacy Policy periodically for any changes. Changes to this Privacy Policy are effective when they are posted on this page.
CONTACT US
If you have any questions regarding our Privacy Policy, please contact us:
By email: [email protected]
By visiting this page on our website: https://hytalehosting.org/gate/contact.php
On Twitter: https://twitter.com/HostingHytale
On Discord: https://discord.gg/VAUmtYn