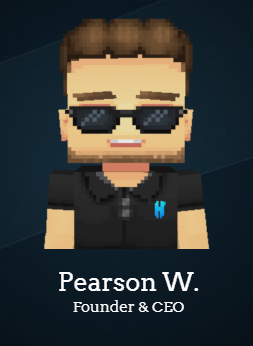 Our super rewarding Affiliate program offers any Hytale Hosting client the ability to earn money by referring people to our website. All you have to do is share your unique referral link with your friends, and whenever they purchase a service through it, you will receive a whopping 50% commission per purchase! 
━━━━━━━━━━━━━━━━━━━━━━━━━━━━━━━━━━━━━━━━━━━━━━━━

 How to get started

1. Navigate to the Client Area and login using your email address.
2. In the Client Area, click on the "Affiliates" tab on the left hand sidebar  
3. Then, Click "Activate Affiliate Account".
4. Copy your unique referral URL and begin sharing it with all of your friends!

 How does the Affiliate Program work?
Whenever someone who signs up at Hytale Hosting through your unique referral link purchases a service, you will receive a 50% commission per purchase made by the referred user! This commission will be deposited directly into your Affiliates account. For example, if your friend Joe purchases $25 worth of services at Hytale Hosting after signing up through your unique referral link, you will personally receive $12.50 of this!
Once your Affiliate account's balance has reached at least $10, you will be eligible to use these funds to pay for your own Hytale server(s). To access your funds and have them applied to your account as credit, please submit a ticket to our Billing department.

 What about PayPal/Cash payouts?
We do not regularly offer PayPal or cash payments as a means of compensation for referring users to our website. We do sometimes make exceptions for larger affiliates and/or specific partners. To inquire about receiving PayPal/Cash payouts, you can submit a ticket to our Billing department. If you have already previously inquired about receiving a PayPal or cash payout and were denied, we will automatically close any additional tickets that are similar in nature to the previous one.
(Please note that purchases made by referred users only grants you a one-time commission and you will only be paid out for the first month of their service subscription!)