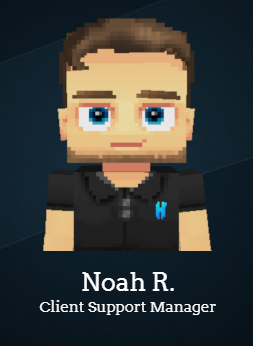 We currently provide three different methods of payment for our clients - PayPal, Credit/Debit Cards, and Bitcoin. Note that all payments made via a Credit/Debit Card are securely processed by Stripe, a massive credit/debit card payment processing company trusted by huge businesses such as Shopify and Uber. We do not directly handle or have access to any card information submitted by clients, as stated in our Privacy Policy.
━━━━━━━━━━━━━━━━━━━━━━━━━━━━━━━━━━━━━━━━━━━━━━━━

 PayPal Payments
PayPal has become the standard for making payments online. With a PayPal account, you can make payments for any open invoices, or even deposit funds directly into your account with us. Your payment details are never shared directly with us, and processed via PayPal.

 Credit/Debit Cards
We use a PCI certified payment gateway known as Stripe which stores our customer card information off-site. Hytale Hosting will never have direct access to your card details. If for any reason our servers are ever compromised, your card details will remain safe as they are stored securely & off-site by Stripe.

 Bitcoin Payments
For our Crypto enthusiasts and more privacy-focused clients, we also accept the anonymous and untraceable peer-to-peer transactor known as "Bitcoin". When checking out, you will be provided with a one-time BTC address to which you may send the respective cost in BTC from any cryptocurrency wallet or exchange. Please ensure that you only send BTC and not any other cryptocurrency, and that you send the full amount + fees or else we may not be able to complete your transaction. If you are having an issue with a cryptocurrency transaction taking longer than expected to fully process, please ensure that it has 6+ confirmations before submitting a support ticket. If you still need to submit a ticket, you can do so anytime here.