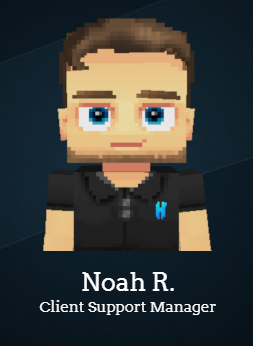 You can automatically upgrade or downgrade any of your plans at any given moment in time! There are just a few small factors that you will need to be aware of that our automated systems take care of whenever you upgrade or downgrade a service. 
━━━━━━━━━━━━━━━━━━━━━━━━━━━━━━━━━━━━━━━━━━━━━━━━

 Upgrades and Downgrades are Prorated

Whenever you adjust the plan that your server is using, the overall cost of your server is also affected. At Hytale Hosting, we prorate any upgrade or downgrade which in-turn resolves the difference by either creating a new charge (in the case of an upgrade), or providing you with on-site credit (in the case of a downgrade). In other words, if you're upgrading, you will not have to pay the full price of your new plan. If you're downgrading, you will receive a partial reimbursement if it costs less to host your server with your new plan

 Upgrades/Downgrades may take up to 5 minutes to fully process
Although server plan adjustments are generally processed within a matter of seconds, it can sometimes take up to 5 minutes for our systems to fully process a payment and then issue the subsequent plan adjustment. Once a payment has been process, all you need to do is restart your Hytale server and the changes will then be automatically applied.

 How to change your plan
1. In the Billing Area, click the "Services" 

 tab. 
2. Next, click the "My Services" 

 tab. 
3. Then, Click on the Active service you wish to upgrade.
4. To the right under "Actions" click "Upgrade/Downgrade".
5. On that page, locate the plan you'd like to upgrade/downgrade to and next to your desired plan, click "Choose Product" 

 to choose that upgrade/downgrade. 
6. Now, you will be brought to the order overview page. Once you're ready to pay, select a payment option and click the "Click to Continue >>" 
 button. 
7. You will now be redirected to pay via the selected gateway. Once the payment is complete, your server will be automatically upgraded to the selected plan. Make sure to restart your server after you have paid for the upgrade In the case of a downgrade, you will also need to restart your server for the desired changes to take effect. You will be reimbursed .

Need further assistance upgrading/downgrading? You can submit a support ticket to our Billing Department for further assistance!